The Baseball Writer's Association of America (BBWAA) 2020 Hall of Fame ballot was released today. Here are my thoughts on who does and doesn't deserve a plaque in Cooperstown, and why.
One note-the Veteran's committee ballot also contains nine players who are in contention for a spot in the Hall. The criteria there varies from the traditional BBWAA voting, so we won't cover it here.
The rules for Hall of Fame are election are as follows: Players must have played ten years in the Major Leagues and been retired for five years to be eligible for election. A player must receive 5% to stay on the ballot for a following year and 75% to be elected. Let's get started.
The Elephant in the Room
Every year, many of baseball's most feared sluggers of the 1990's and 2000's appear on the ballot, flush with accolades and far past the traditional milestones which would make players a lock for the Hall of Fame. And every year, they are denied underneath the ominous cloud of baseball's steroid history. Though voters have softened over the years, the debate remains ongoing, and players who ignited the league for more than a decade remain on the outside looking in. The debate over steroid users remains contentious, and the topic is too big for this post. The Hall of Fame validity of the careers of Barry Bonds, Roger Clemens, Andy Pettitte, Sammy Sosa, Manny Ramirez, Gary Sheffield, and Jason Giambi is a debate for another time.
Thanks For Playing
JJ Putz, Heath Bell, Jose Valverde, and Brad Penny
(Norm Hall/Getty Images)
I guess it was a big year for former Diamondbacks relievers. All three of these guys were quality set up guys and closers over their respective careers. Bell first came onto the scene as Trevor Hoffman's set up guy, and Putz and Valverde both made a name for themselves with remarkable late inning consistency during the peak of the steroid era. There are only a select few relievers that are worthy of enshrinement in Cooperstown. Putz leads the trio with a career WAR of 13.1-that's just not going to cut it.
Brad Penny
Brad Penny is only on the ballot because he meets the 10 year deadline. I almost forgot to write anything about him, which should tell you all you need to know.
The Also Rans
Brian Roberts, Rafael Furcal, and Chone Figgins 
Brian Roberts
Brian Roberts was part of a fun infield for the Orioles in the 2000's alongside Miguel Tejada and Melvin Mora. He was a great doubles hitter and usually ranked near the top of the steals leaderboard. His Hall of Fame resume lacks the completeness, consistency, or greatness worthy of Cooperstown, even before the steroid allegations that also came out against him.
Rafael Furcal
(Jamie Squire/Getty Images)
Rafael Furcal was another All Star middle infielder in the heart of the 2000's. Furcal was a speedy shortshop under Bobby Cox during the Braves incredible run of 14 straight division titles that gave you everything you could want out of your shortstop-a decent average, solid fielding, and great speed. He did a nice job of adjusting from a high strikeout guy to a leadoff linchpin by upping his walk rate and cutting down on his K's. Still, while Furcal was good, he was never great, and he didn't impact the game in the way you expect out of someone who will have a plaque in upstate New York.
Chone Figgins
Figgins was fast-so fast-and always competed with Carl Crawford for the league lead in steals. He offered zero pop and didn't hit for average consistently. He played all over the place as a part of some really good Angels teams led by Vlad Guerrero, but didn't do enough to distinguish himself as a Hall of Fame player. Fun fact-he led the league in walks in 2009, bringing Bill James to tears of joy. That's a leadoff hitter!
We'll Remember You
Josh Beckett, Eric Chavez, Adam Dunn, and Carlos Pena
There is a big step up between this tier of players and the two below it. For all of the previous guys on this list, even in their prime, the suggestion that they were on a Hall of Fame track was a take reserved for overly loyal (read: delusional) fans and maybe the player's agent. Nobody, even after his best season, was pounding on the table demanding that Heath Bell be considered for the Hall of Fame.
This next class of guys were different. They had a real, discernible impact on the game of baseball. There were playoff games where these players were the main focus of opposing teams. They were notable around the league for their ability to change the game in an instant.
Carlos Pena
Carlos Pena was not only a central figure in the book/movie Moneyball as a poster child for the debate between sabermetrics and traditional evaluation methods, but also a feared slugger that swatted 286 career home runs as the main thumper in the center of the Tampa Bay Rays lineups of the late 2000's. Pena, along with David Price and Evan Longoria, led a revolution in Tampa Bay, taking the Rays all the way to the World Series after they had consistently ranked among the worst teams in baseball for the first decade of their existence. That's a real, tangible impact on the game of baseball, and it makes Pena worthy of consideration.
That being said, I would be surprised to see Pena stay on the ballot for more than a year. His 286 home runs fall short of the critical 300 plateau. Paired with a career average of .232 that's dangerously close to the Mendoza line for a Hall of Fame eligible player, there is no reasonable argument for Pena's enshrinement.
Eric Chavez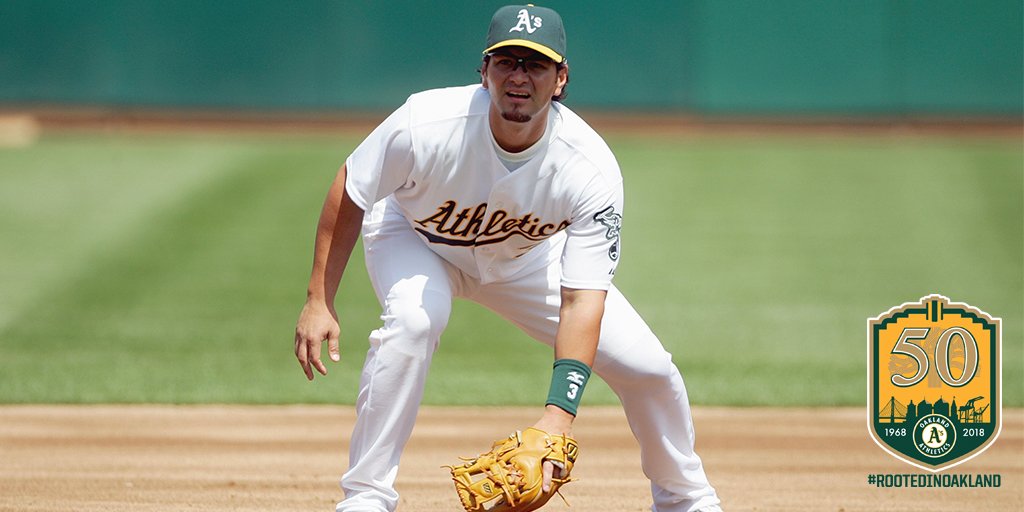 Eric Chavez is one of the greatest "what if" players of the century. At age 28, the Bay Area's beloved third baseman had swatted 212 home runs while batting a respectable .271 and collected five Gold Gloves at the hot corner, good for 33.4 WAR. In comparison, legendary third baseman Brooks Robinson was good for 30.5 WAR through the same age. Mike Schmidt? An eerily similar 30.4.
A consistent presence at the core of the Moneyball A's that were among the elite of the American League despite a shoestring budget, Chavez was a great hitter and an outstanding fielder. In an era where everyone and their mother were clubbing 25 home runs thanks to the chemical enhancements of the day, Chavez made his name flashing the leather while still earning his keep at the plate.
Chavez isn't a Hall of Famer though, despite his thrilling peak and genial off the field presence winning him millions of fans. That's because Chavez never played a full season after 2006, succumbing to injuries each and every year and erasing him from Hall of Fame contention right in the middle of his prime. Though Chavez had a nice mini-renaissance with the Yankees and he remained a defensive wizard whenever he was healthy, he averaged a meager 56 games per season between 2007 and his retirement in 2014. The A's lost the ALCS in 2006, but hoped to be back the next year on the back of their superstar third baseman. Instead, Chavez never played another full season and while the A's have fielded some quality teams, they haven't won a playoff series since.
Adam Dunn
Here's a list of guys who have hit 40+ home runs in 5 straight seasons: Ralph Kiner, Duke Snider, Sammy Sosa, Ken Griffey Jr., Alex Rodriguez, Barry Bonds, Babe Ruth, and…Adam Dunn.
I remember I read a Matt Christopher book as a kid titled The Kid Who Only Hit Homers. That's a pretty good description of Adam Dunn. He was a pioneer of the "three true outcomes" approach to hitting that players such as Joey Gallo and Jorge Soler subscribe to. Dunn rarely put the ball in play-the majority of his at bats result in a walk, strikeout, or home run (hence the three true outcomes). He didn't offer much in the field, and his team didn't win much either, giving him little opportunity for postseason heroics.
There were few better than Dunn at the art of the longball, but there were many who surpassed him in pretty much every other aspect of the game. He didn't field, throw, run, or hit for average at anything above a mediocre level. Without any other contributions and a .237 career average, I don't see how Dunn makes it into the Hall.
Josh Beckett
(Michael Laughlin/Miami Sun Sentinel)
Josh Beckett is a cut above the rest because of his postseason success. As a 23 year old, he won the World Series MVP Award, stifling a dynastic Yankee lineup with aplomb. Four years later, he won the ALCS MVP for the Red Sox en route to his second World Series title. In all, Beckett tossed 93.2 postseason innings with a 3.07 ERA, though that number is inflated a little due to bad outings in his last three postseason appearances.
Beckett was at worst a solid number two started and a true ace at his best in the regular season, and his postseason heroics significantly enhance his Cooperstown case. Beckett was a workhorse, with over 2,000 career innings pitched. His best seasons landed him among the premier pitchers in baseball, but his lack of consistency will keep him out of the Hall. Beckett had six seasons with an ERA over 4, and seven below, leaving him holding a 3.88 career ERA. That's certainly not bad-in fact, it's quite good over 2,000 innings, as indicated by his 35.6 career WAR-but it's well short of the standard Hall of Fame pitchers are held to.
Beckett's career was worthy of adulation and his October heroics ensure that the game of baseball won't forget about him anytime soon. But it wasn't enough to land him in the Hall of Fame.
A Day Late and a Dollar Short
Alfonso Soriano, Paul Konerko, Bobby Abreu, and Raul Ibanez
Four of baseball's best power hitters fail to make the cut by the slimmest of margins.
Alfonso Soriano
Alfonso Soriano was blessed with natural talent that most players can only dream of. The seven time All-Star was once the centerpiece of a trade package for Alex Rodriguez and in 2006 posted baseball's fourth 40-40 season ever. The only other three players to do that-Barry Bonds, Jose Canseco, and Alex Rodriguez-have all been definitively linked to steroids.
Soriano racked up some great counting stats, including 2,095 hits, 412 home runs, 1,159 RBI's, and 289 stolen bases. He played both second base and left field-neither particularly well-but was a staple in All-Star lineups for his entire prime.
Soriano was great in spurts and good for a long time, but ultimately will fall short of Cooperstown. Advanced stats aren't particularly fond of him-garnering only 28.2 career WAR-and while "atrocious" feels like a harsh word for his defense, it's also not that far off. The advanced models seem to regard Soriano similarly to a player like Joe Carter, where his baseline numbers are impressive but a deeper dive into the analytics reveals a lot of empty counting stats. In particular, the sabermetrics ding Soriano for his high strikeout rate, low walk rate, and defensive struggles. All that together, combined with the new age voter base, will make it tough for Soriano to crack the Hall, though I wouldn't be surprised to see him hang around the ballot for a years.
Paul Konerko
The South Side's anchor at first base for 15 years, Konerko led the White Sox to their first Championship since 1917 in 2005 and smashed 439 home runs while hitting over .300 four times for a lifetime .279 average.
I would have thought Konerko stood a pretty good chance at the Hall, but he's another guy who is hurt by advanced analytics. Playing in the steroid era makes the calculations funky for era adjusted stats like WAR or OPS+, and sabermetrics also discount production at first base compared to other positions.
Konerko just misses the crucial 500 home run mark, a baseline for power hitters. I give him major props for the championship and his career totals, but he doesn't provide enough at the other aspects of the game to make it. Konerko may be a highly debated player between traditionalists and statheads, but there are a logjam of similar players (see Dale Murphy and Fred McGriff) with better numbers who are on the outside looking in as of right now. I don't see Konerko getting in until those guys do, if at all.
Bobby Abreu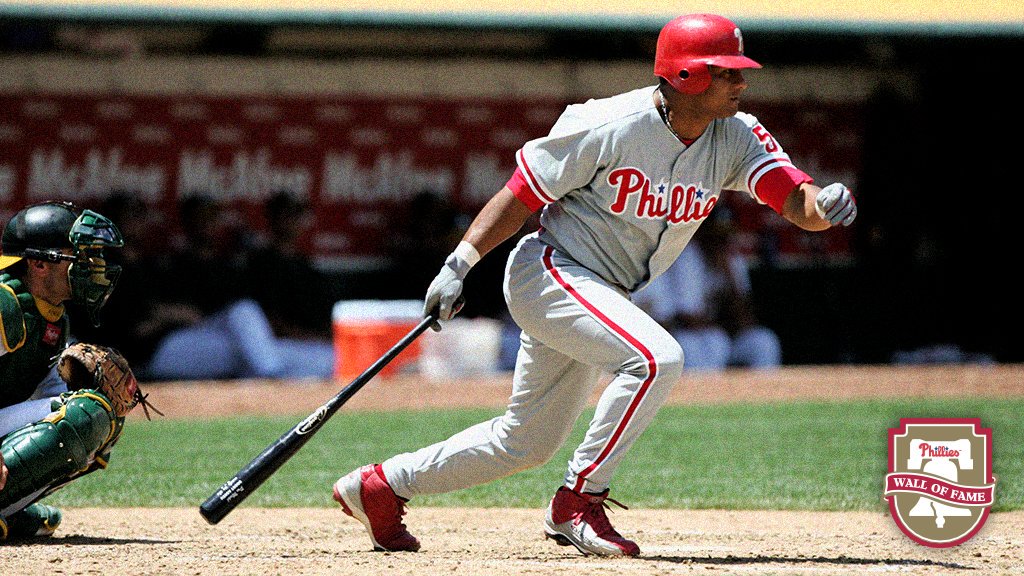 Bobby Abreu is on the other side of the analytics debate. At first glance, he doesn't appear to be worthy of election, but further inspection makes his debate a contentious one.
By traditional measurements, Abreu's raw numbers of 288 homers and a .291 average would mark him as a class Hall of Very Good player. By WAR, however, he fares much better, garnering an even 60, putting him in the neighborhood of Vlad Guerrero, Yogi Berra, Ichiro, and Harmon Killebrew to name a few.
Abreu did all the little things that make a player great. He had a fantastic eye, with a career 1,476 walks. In comparison, Soriano walked 496 times in his career. That's three times as many times on base purely from walks, a stat that gets lost by simply looking at power and average.
Abreu also stole 400 bases and swatted 574 doubles. He's the king of hidden value statistics that baseball nerds hold dear. Abreu's case will be an interesting one. If you had asked me five years ago-when they both retired-if Konerko or Abreu was more likely to make the Hall of Fame, I would have answered Konerko in a heartbeat. Now, I'm not so sure. Baseball's changing attitudes give him a shot that he would have been immediately denied two decades ago.
Raul Ibanez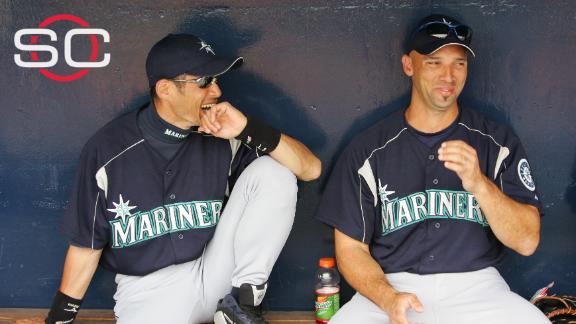 Raul Ibanez aged as gracefully as any ballplayer I've seen. He hit 29 homers in his age 41 season. Old timers will scoff at his 305 career homers and .272 average, and the sabermetrics crowd will turn their nose up at his paltry 20.4 career WAR and 111 OPS+.
That's a shame, because although Raul Ibanez might not make the Hall of Fame, he was still a heck of a player. Ibanez accumulated those totals, which certainly qualify him as one of the great players of his era, despite not playing 100 games until his was 29 and a full season until he was 30. His career high in home runs, 34, came as a part of the 2009 pennant winning Philadelphia Phillies at age 37. He's a legend in Seattle, where he anchored their lineup for the better part of a decade along with Ichiro and Adrian Beltre (another ageless wonder).
Ibanez's smooth swing and regimented training allowed him to remain as a feared lineup presence and serviceable outfielder at an age where most of his contemporaries were facing arthritis rather than 95 mile per hour two seamers. He may not deserve a ballot, but he deserves some commendation.
Splitting Hairs
Jeff Kent, Todd Helton, Andruw Jones, Omar Vizquel, Cliff Lee and Billy Wagner
This is where it comes down to a matter of personal opinion. These guys have very strong arguments for Cooperstown, but aren't quite locks.
Jeff Kent
One of the best second basemen of all time, Kent has been waiting around on the ballot for a few years, and his supporters are getting more vocal by the day. The former MVP was originally a throw in the Matt Williams trade and ended up forming a dynamic 1-2 punch with Barry Bonds that terrorized the NL West in the late 90's.
Kent's case is strong-he is the all time home runs leader for second basemen, smacking 351 at 2B and 377 overall, and he racked up 2,461 hits at a .290 clip on his way there. His defense was adequate-certainly not bad enough to hurt him as it did Soriano-and he developed a good eye as his career progressed with a solid walk rate.
His detractors claim that position shouldn't matter on offense aside from a more rigorous position like catcher, and the most similar player comparisons are non-HOFers such as Luis Gonzalez, Torii Hunter, and Andres Galarraga. However, Kent also draws parallels to players like Ryne Sandberg and Jim Rice, two guys who have long since been immortalized in the Hall.
It could go either way.
Todd Helton
Man, 2000's first basemen really loved their goatees.
Helton is an interesting case. He started his career as a major slugger, cranking out 35, 42, and 49 home runs in consecutive years as a part of hitting at least 30 six years in a row. Then he never hit more than 20 after age 30. He remained as one of the game's best contact hitters, collecting 2,519 hits as part of a sterling .316 career average.
The question with Rockies hitters is always about the Coors effect, but stats such as OPS+ and WAR account for that in their models, and Helton still grades as Hall of Fame worthy, with a 61.2 career WAR and a 133 OPS+. He was great defensively and despite his power drop off still smashed 369 career home runs.
Did you feel like you were watching greatness when you saw Helton play? If your answer is yes, you know how your ballot would be cast.
If push came to shove, I think I would give it to him.
Andruw Jones 
At one point in his career, Andruw Jones was a lock for the Hall of Fame. It was unquestioned. Barring a disastrous drop off, there was no way Andruw Jones wouldn't be making a speech in Cooperstown.
Well, those turned out to be famous last words. If you look up "disastrous drop off" in the dictionary, it's a picture of Andruw Jones' stat line in his 30's.
In his 20's Jones was a scout's dream. He hit 342 home runs in those 10 years (he came up at age 19 in 1996). He was an ironman, playing in no less than 153 games in that decade while collecting nine straight Gold Gloves. His defense came at a premium position-a gold glove centerfielder is worth more defensively than any other position with the possible exception of catcher. His average wasn't incredible-.267-but not nearly bad enough to dissuade anyone from claiming he was a Hall of Famer. That incredible run was good enough for 58.1 WAR.
Then, Jones signed a big contract with the Dodgers and he fell off the wagon, hard. Jones hit over .230 once in his thirties. He barely lasted a calendar year with the Dodgers before they decided to punt on him and eat the $21.4 buyout.
The laziness and terrible end to his career may have left a sour taste in the mouth of voters, which will ding him perhaps more than the numbers himself. A gold glove centerfielder with 434 career home runs is a compelling case, but the question with Andruw Jones will always be what could have been.
Omar Vizquel
One hundred and twenty three hits. What's in 123 hits?
That's what separates Vizquel from 3,000 and with that the guarantee of a place in Cooperstown. Vizquel's case is made on the basis of his incredible defense-there have been few better in the history of the game.
Vizquel profiles similarly to a guy like Ozzie Smith, where their consideration for  the Hall is based on the less heralded side of the game.
Still, the defensive metrics don't like Vizquel as much as they loved Ozzie. Offensively, the two are extremely similar, but Ozzie grades out with 44.2 dWar and while Vizquel ended up with 29.5 dWAR. Both are excellent, but Ozzie is significantly ahead in that regard.
If Vizquel had won a championship or two, his case would be significantly stronger. Is Vizquel an all time great? With the glove, absolutely. Did he hit enough to earn his way into Cooperstown? That's a tough call.
Cliff Lee
Cliff Lee was that dude for a good part of his career. As in, if you wanted to win a pennant, you went out and got Cliff Lee.
Lee was another late bloomer-he was a thoroughly average pitcher until he burst onto the scene with a dominant 22 win Cy Young season at age 29. From there, he was the ace back to back years for two different pennant winning teams-the Phillies and the Rangers-and part of the legendary 2011 Phillies rotation.
Lee was unquestionably Hall of Fame worthy during his peak, but it was really only six years long. Elbow problems ended his career in the midst of another fine season at age 35. Lee was great, but his lack of counting stats-143 wins, 1824 strikeouts-and a good not insane 3.52 ERA-will leave him ultimately short of a plaque.
Billy Wagner
The Billy Wagner debate is about more than just his individual candidacy. There are only three relievers currently in the Hall of Fame: Mariano Rivera, Trevor Hoffman, and Lee Smith.
Wagner's fans are as vocal as any-constantly comparing him to Hoffman and hammering his superior ERA by more than half a run.
This is more so about whether or not relievers are worthy of the Hall of Fame. Smith is in because he was an innovator, the first true closer. Hoffman was elected because he was the all time saves leader at the time of his election. Rivera has more than doubled Hoffman's WAR, possessed one of the most unhittable pitches of all time, and was the most dominant player in postseason history.
Wagner was great, but he doesn't have that quality that makes him stand out like those other three do. That's where the debate comes in. Wagner was just about as good as Hoffman-that's a pretty fair assumption-but again he doesn't have that distinguishing aspect. How much do you value a closer in it of itself?
Voters are split on this issue, and it's going to be very interesting to see how it goes down. Personally, I think he falls just short.
The Enshrined
Scott Rolen, Larry Walker, Curt Schilling, and Derek Jeter
These four guys deserve a spot in the Hall of Fame.
Scott Rolen
Rolen hit about as well as several of the guys who are in the "Splitting Hairs" tier-i.e. great, but not generational. But Rolen was elite at a premier defensive position for a long time and was a key member of the "MV3" Cardinals lineups that dominated the National League for a long time.
Rolen was an incredibly well balanced player. He did everything well, experienced significant postseason success, and had both a great peak and solid longevity.
There's no rational argument on either side of the aisle as to why Scott Rolen shouldn't be enshrined. He's done everything you could ask of a Hall of Fame third baseman.
Larry Walker
Like Helton, Larry Walker will be suffer from voters perhaps over-weighting the Coors effect. It's hurt him in years past, as he has yet to make the Hall despite being on the ballot for a while now.
Coors aside, it's a shame Walker hasn't gotten in. Playing in the same division as Bonds and the same era as McGwire, Sosa, and Griffey meant that Larry Walker was never recognized as the best hitter in the game when he played. Which, besides being irrelevant given that all but one of those guys mentioned above were tainted by steroids, Walker should have been recognized as the best player in the game regardless. It took him a little while to grow into his power, but Walker's peak (1997-2002, roughly) was incredible-he hit .353 with 182 homers over five years.
Walker's balanced approach and unbelievable peak netted him a neat 72.2 career WAR despite a) the Coors effect, which is factored into WAR b) leaving the game despite putting up a 130 OPS+ in his last season and c) playing corner outfield in the steroid era.
The Larry Walker Hall of Fame question is a matter of if, not when.
Curt Schilling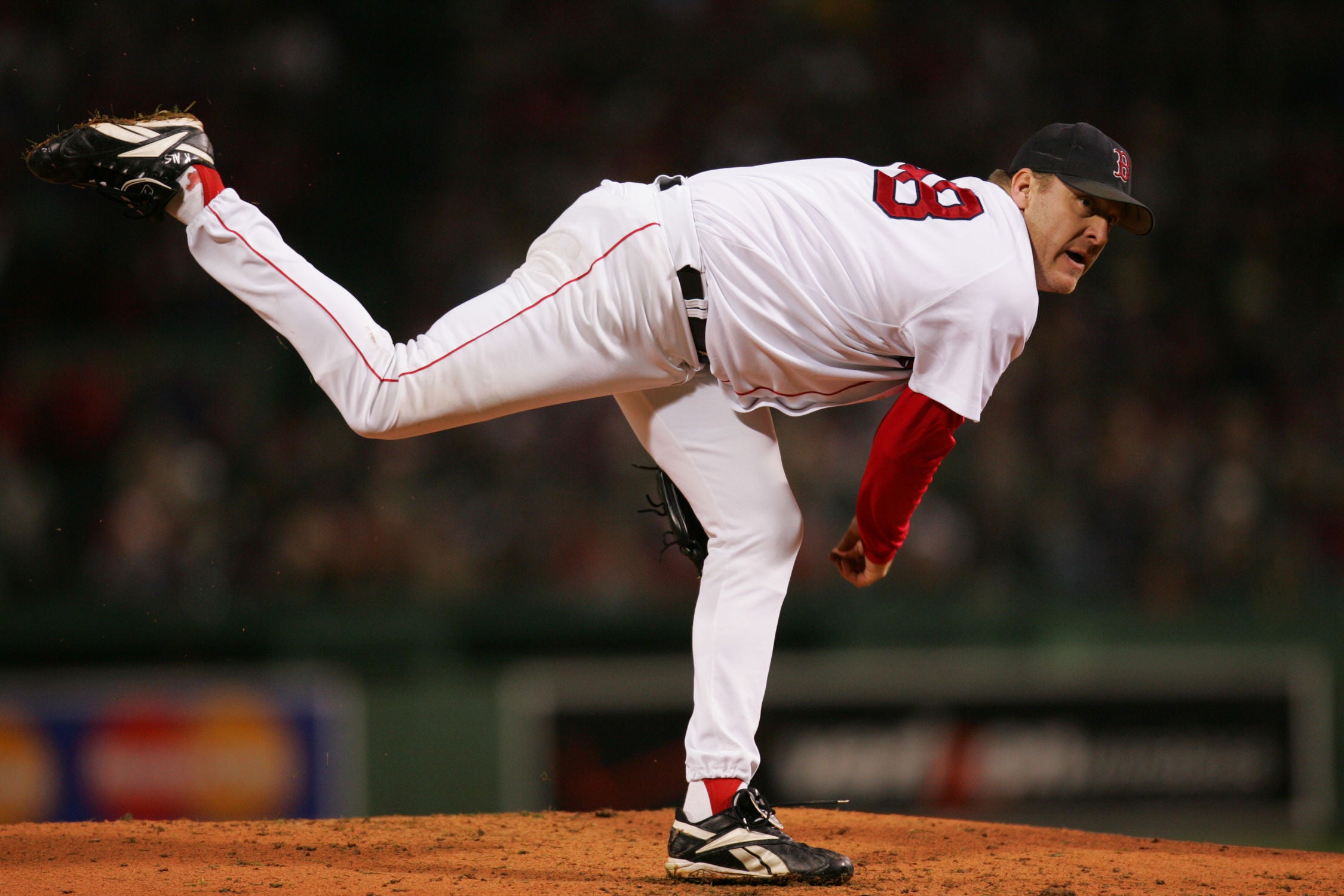 (Brad Mangin/MLB)
Curt Schilling not being in the Hall of Fame has nothing to do with his time inside the lines of a baseball diamond.
There's no other way to slice it. As the ace of four different pennant teams, he won three rings and racked up every possible milestone you could want in a Hall of Fame pitcher. 216 wins, a 3.46 ERA over 3,261 innings, and 3,116 career strikeouts tell you all you need to know.
Adding Schilling's impact to the game to his legacy enhances his case. He was the co-ace of the 2001 Diamondbacks along with Randy Johnson, leading the plucky D-Backs to an upset in one of the greatest World Series ever played. Just three years later, he put out an incredibly gutsy performance on a busted ankle during Game 6 of the legendary 2004 ALCS. The "Bloody Sock Game" paved the way for the Sox to finally conquer the "Curse of the Bambino" in one of baseball's most iconic moments. Schilling stuck around to collect one more ring in 2007 before hanging them up.
There is no rational baseball argument for Schilling's exclusion from the Hall to this point.
It's important to remember that it is the writers who form the BBWAA that vote on Hall of Fame eligibility. Schilling has been outspoken politically since his retirement, so much so that it cost him a job at ESPN. Schilling's extreme political stances have drained his public support. While the writers may loathe him as a person, there are many in the Hall who weren't exactly saints. Schilling should and will be in soon enough.
Derek Jeter
(Greg M Cooper/USA Today Sports)
Before Ken Griffey Jr. became the first player to be unanimously elected to the Hall of Fame, many assumed Jeter would be the first to receive that honor.
Jeter was perhaps the most famous baseball player since Mickey Mantle. Surrounded by steroid users, Jeter stayed above the fray while also handling the New York media for 19 years without a single misstep. He was a godsend to Commissioner Bud Selig and the MLB marketing department-they couldn't have asked for a better face of baseball.
Sure, guys like Pujols, A-Rod, or Nomar were better. But Pujols played in St. Louis and A-Rod never figured out how to be likable. Nomar couldn't stay healthy. New York fans and media are among the toughest in the business, and Jeter never once gave them a reason to criticize him.
Jeter's statistical greatness-he's sixth all time in hits, and added 260 home runs to boot-was merely complementary to the legend he cultivated. He was incredibly clutch-perhaps more so than anyone in history-and collected four rings by the time he was 26. His defense-much maligned by advanced metrics-was overshadowed by his highlight reel ability. The Jeter jump throw became his signature play. When you think of Derek Jeter's defense, you don't think of a negative UZR rating. You think of the flip play against Oakland in the playoffs, or him coming out of the stands with a bloody nose and a concussion after flying into the stands to catch a pop up.
Those who disliked Jeter-and there were many-did so only because everyone else loved him so much and they grew tired of the non-stop praise. He embraced the moment. He hit both walk-off home runs and lead-off home runs in the World Series. His 3,000th hit was a dinger. His last hit was a walk off single.
The single most legitimate knock on Jeter's candidacy? He's a terrible GM.
There are few certainties in life, but Derek Jeter making the Hall of Fame seems to be as good a lock as any.